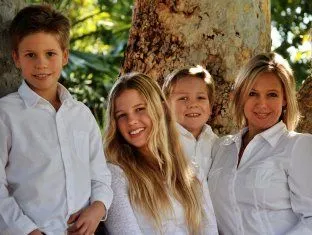 I have been treating patients with natural healing methods and chiropractic for almost 20 years, with an emphasis on the health of women and children. My passion for holistic healing comes from the desire to empower patients to live STRONG, HEALTHY AND HAPPY!
I am a true believer in the Holistic Approach to the human body. We are whole only when all aspects of the self are healthy. All areas of the person need attention from time to time: emotions, chemistry, structure, spirit. We know when we are in a good place. Conversely, we know when "something" is not right.
To impart a powerful sense of well being to my patients, I use techniques that combine eastern and western healing philosophies. This approach is honoring and sets the stage for specific programs for each patient.

My favorite Techniques are: AK (Applied Kinesiology), SOT (Sacral-Occipital Technique), NET (Neuro-Emotional Technique), Homeopathy , BACH and FES flower essence remedies, Cranial Sacral Technique and Energetic Healing. I am also certified in the Webster's Technique, a chiropractic method that aids pregnant women, promoting healthy deliveries and baby positioning. I will always honor the wishes of the patient and use gentle adjustive techniques for those who prefer.
I love to share the secrets of quality living. There are times when patients have a lot of questions and want more information. This website, periodic classes, the Dr Hollee.com site, the Crossroads and the Dr. Hollee Facebook pages are all designed to share healthy living concepts.
I advocate conscious parenting practices and encourage parents to seek the path that best serves their children on an individual basis. The developmental years are related to more than just a lack of flu's and colds, these years set the stage for the child's entire life.
Today I am raising three beautiful and amazing home-schooled children with my husband Dr. Chaz, who is also my business partner at Crossroads Health Center. I wear many hats in a course of a day and have found that each day is a blessing and an opportunity to gather life experience. I like the various aspects of my life which include being a doctor, a home schooling mother, wife, cook, friend, teacher, community member, writer and woman.

My goal in working with patients in the treatment room or via the websites, is to help each of us facilitate and find our greatest potential. Regardless of a person's age, feeling good impacts the journey through life.
Yours in Health and Healing,
Dr. Hollee'

Facebook Pages: CrossroadsHolisitic and Dr. Hollee Rhinehart
Websites: http://drhollee.com and NewNaturalMedicine.com