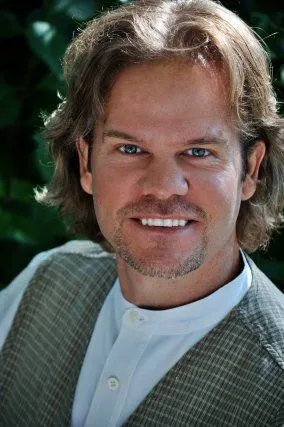 Dear Patient,
Too often it's the doctor who gets all of the information regarding the patient while the patient receives little information about the doctor and the practice. I would like to change that.
My full name is Dr. Chaz Wayne Rhinehart. I was born and raised right here in Valley Center, California. I graduated from Los Angeles College of Chiropractic in June 1997. I have a wonderful wife who is also a doctor, and three beautiful children. We have chosen to embrace holistic lifestyle including organic foods, living in the now, and looking at life as a whole.
I originally decided to become a chiropractor because of an injury I received from a snow ski accident. Facing surgery I was recommended to a local chiropractor who helped me recover. As the son of a doctor I knew I wanted to become a professional and it was a chiropractor who helped me make my decision.
I later became a holistic chiropractor (a doctor of natural medicine), from a series of life changing events. Through another accident, my nervous system was damaged and I had to drop out of school. Years past and 20 doctors later I was still seeking healing. I finally found hope in the natural and holistic approach. This was a strong parallel to the drug and symptom therapy I was previously offered.
They say when the student is ready the teacher will appear… well, I must have been ready to learn, for healers and teachers miraculously appeared in my life and gave me useful information I could use to transform illness into wellness. All of the years of scholastic study were outweighed and became futile in the search for healing.
I know now that you can't teach a practitioner to become a healer. Healing doesn't come from health books. It only comes from a series of life changing events. The saying "The healer must be healed" takes on a whole new meaning.
I learned that the human body is more than a machine with separate parts, I learned that life itself is essentially a combination of life force, body, mind and spirit, and that the healer must recognize and value these aspects of our being. I learned what the purpose of pain was, and how many of us use pain as a motivating factor for change.
The discovery that healing occurs on more than one level becomes pinnacle to any transformation. Growth is the natural progression of sickness, faith expands through trial and understanding is gifted through adversity.
In short, the health issues I experienced were the motivation for the change I needed, a platform for growth, and the thrust to become the transformed being that writes to you today…and now, I'm happy to share my gifts with you..
Origionally, my wife and I started a practice in Hollywood. Although we treated the rich and famous, the Hollywood mentality soon reminded us that we preferred something a bit more discrete.Next, I joined a beautiful practice in Solona Beach with a very gifted man Dr. Glenn Frieder. Beautiful as it was I realized that the fast pace of a city environment may not be right for the lifestyle I was choosing. In the year 2000, we opened Crossroads Health Center right here in my home town of Valley Center.
I feel my purpose is simply to help others get reconnected to the meaning of their suffering and to help them manifest a true healing process. I feel that reconnecting with our source provides the foundation for healing on all of the levels of the body…Structural, Emotional, Chemical and Electromagnetic. I believe that the people in this community deserve the best. I believe that I play an important role in aiding those who seek true healing in their lives. I believe I am called to improve the planet by helping each individual who crosses my path and help him/her to reach their fullest potential. I believe that I provide a phenomenal service for a fair fee. I believe I am the best at what I do. I want to help people. I want to help you, your family, and your friends. My personal promise to you is that I will treat you with the best care possible and with the same respect and dignity that I want for myself and my family. I appreciate you referring patients to me because together we can make a healthier world with less pain, less anger, less strife - one person at a time.

Yours in health,
Dr. Chaz Rhinehart